Where does Google's executive team park their private jets? For years the location of Moffet Field has been an ideal parking spot for Google's founders and now Google wants to infuse some much-needed money into the airfield.
The new lease announced on November 10th, will reduce costs by over $6 million USD each year, without giving up ownership of the property.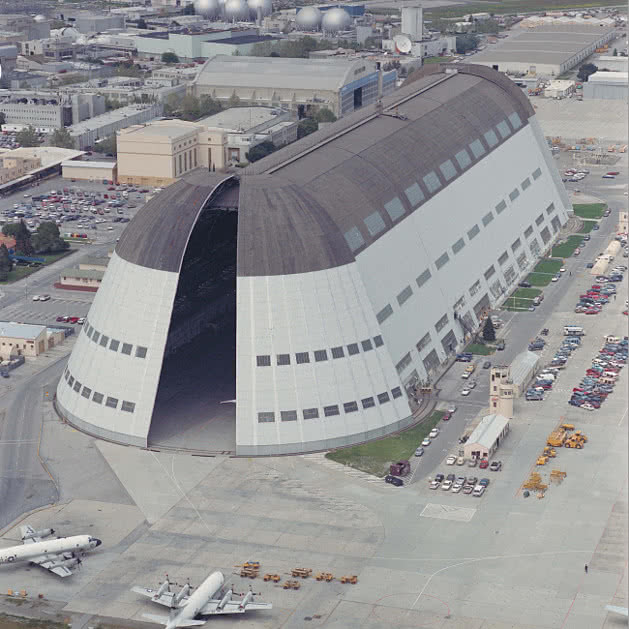 Moffet Federal Airfield Hangar in 1992
Of course, this historic landmark has suffered over the years and many images exist online showing Hangar 1 in a state of disrepair and neglect.
Even the current Google Maps photo shows how aged the building is where the skin is still attached: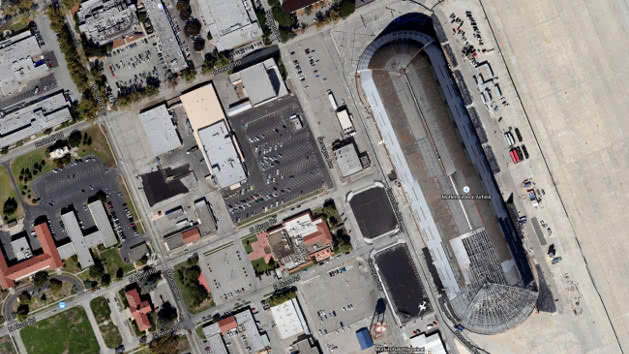 Current view of Moffett Airfield on Google Maps
Part of the new lease agreement includes a promise to:
"rehabilitate and maintain the historic integrity of Hangar One and the Shenandoah Plaza Historic District."
Google's shell organization "Planetary Ventures" is already planning to spend over $200 million on restoring Hangar 1: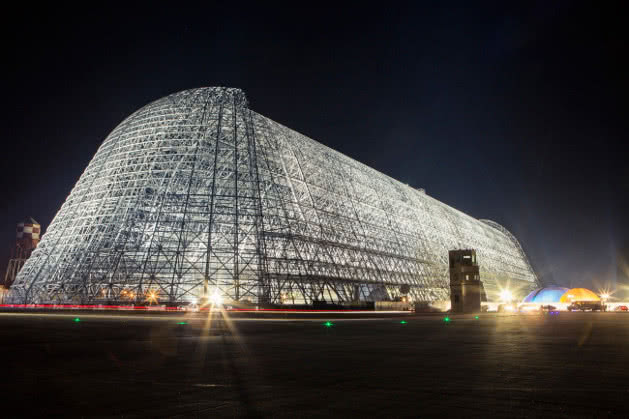 Work has already begun to restore Hangar 1 at Moffet Airfield
Restoration expenses are separate of the lease and could grow depending on Google's plans for the historic NASA site.
Currently, Google is saying that the new development area will be used for testing robotics/rovers, aviation, and space exploration programs. After Hangar One is completely restored Google would like to begin similar projects with Hangar Two and Hangar Three.
When considering the list of large Google projects/acquisitions like Project Loon (self-positioning balloons), Boston Dynamics (advanced robotics), Titan Aerospace (solar gliders that fly for 5 years without landing), and similar ventures, it's easy to see how this space will get plenty of use.